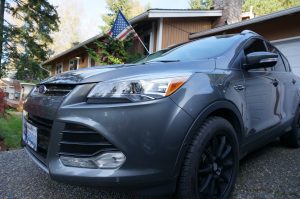 Many of you may have noticed that the auto insurance industry seems to be continually increasing premiums. While H&K Insurance represents many of the top insurance companies in the country and we can quote you with several companies, the trend for premiums is up. There are many reasons why this is happening and it is important for you to understand.
There are more new cars on the market that are expensive to repair.
The technology in vehicles today is much more expensive to replace than it used to be.
More people are driving. In 2015, miles driven increased 3.5% which is the most annual increase in 25 years.
Drivers are increasingly distracted. One out of four car crashes involve cell phone use.
Medical payments are increasing due to the complexity of the health insurance industry.
Claims severity (payments) overall is increasing.
Is there anything that you can do to control your costs?
Yes, contact us so we can shop for you!
Unfortunately insurance premiums are pooled. The premiums are calculated off of risks and data from other drivers just like you. Age, gender, zip code, vehicle driven and driving history are just some of the factors that determine your premium. Here are some things you can do to ensure you're getting the best rates.
Review your coverage and determine if it is the correct coverage for your current situation
Review discounts you may be eligible for with your current carrier
If it isn't already, consider bundling your insurance coverage (home, auto, specialty insurance)
If you have specific questions about your auto insurance coverage, remember to reach out to our agency. As an independent insurance agent, we can review your coverage and ensure you're current carrier is still the best carrier for your situation.
H&K Agency Inc. is a no-fee independent insurance agent specializing in property and vehicle insurance designed to fit your needs. We represent a variety of top insurance companies in Washington State who offer terrific coverage at the best prices.  Our services are available throughout Port Orchard WA, Bremerton WA, Silverdale WA, and the surrounding areas. For all of your personal insurance needs, give our knowledgeable agents a call at (360) 377-7645.