Searching for Motorcycle Insurance Washington?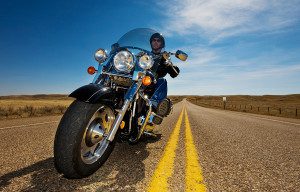 Have a passion for motorcycles? Insuring your bike with H&K Insurance, you can save up to 15% on your auto insurance. At H&K Insurance, we make it easy by working with the best motorcycle insurance carriers in the country, you can ride easy knowing your motorcycle insurance policy has you covered.
(Need auto insurance? We provide that too!)
Get a Customized Motorcycle Insurance Policy
At H&K Insurance, we will build a customized policy, specific to your needs. Our program can include full replacement cost, accessory coverage, comprehensive and collision coverage, bodily injury and property damage liability, medical payments, roadside assistance and more. Give us call today and we would be happy to discuss your options!
Coverage for Different Types of Bikes
Looking for a specific type of motorcycle insurance? H&K Insurance has many options for insurance needs. Whether you need coverage for motocross insurance, dirt bike insurance, scooter insurance, classic motorcycle insurance or insurance for trikes, we have an option for you. Give us a call and let us show you why so many in the Northwest insure their motorcycles with H&K Insurance.
Motorcyclists: Be Prepared and Protected
Summer is around the corner and thoughts of riding around town on a motorcycle may have crossed your mind.
Whether you just bought a motorcycle or are a veteran rider, you might have a few questions about protecting your bike. What's liability insurance? Do I need Comprehensive insurance? How can I make sure my custom chrome is covered?
Here are some tips that can help you navigate your motorcycle insurance policy and feel confident you've made the decision that's right for you.
Pick the Right Insurance
First, determine how much insurance you're required to have. Most states require liability insurance, which covers you if you cause an accident injuring another person or damaging someone's property.
Once you choose liability limits, you may want to add insurance protecting your bike. Collision covers damages from accidents while Comprehensive covers damages caused by incidents like fire or theft. If you buy Collision or Comprehensive, you'll need to select a deductible, the amount you'll have to pay out-of-pocket if you have a claim. Be sure to pick an amount you can afford.
Insure Custom Parts
If you've added some serious chrome to your bike, gotten a custom paint job, or installed a GPS, consider additional accessory coverage.
Roadside Assistance
If you like taking long rides into the country and are worried about breaking down in the middle of nowhere, consider Roadside Assistance.
Frequently Asked Questions about Motorcycle Insurance
Do I need to keep my motorcycle insured in the off-season?
Yes, you should keep motorcycle insurance in the off-season. Even when not being used, your vehicle could be damaged or stolen and without insurance, you would have no coverage. If you have a loan on your motorcycle, you will be required to maintain an active insurance policy.
How much does Motorcycle Insurance cost?
The cost of a motorcycle insurance policy is as little as $100 a year for basic coverage. Depending on the coverage you select, your policy will likely be more than that.
What coverages are available for motorcycles?
The types of insurance available for motorcycles includes: Comprehensive coverage, collision coverage, roadside assistance, total loss coverage, custom parts and equipment coverage and injury coverage. Other coverages may vary depending on the company insuring the motorcycle.