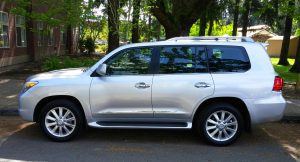 We bet you've wondered how car insurance premiums are calculated. Do you ever have discussions with friends of similar age and driving history and find you're all paying very different premiums for what would appear to be similar coverage?
Insurance premiums are based off of many factors, all of which play a role in your total premium for your auto insurance. A single difference of any of these can give dramatically different outcomes. Some factors insurance companies use to calculate premium can include:
Gender, age & marital status
What's your past driving history?
What's your claim history?
Your Zip Code where the vehicle is garaged
Your credit score
How many miles you commute
Will you or do you have other policies with the same insurance carrier such as home or renters insurance?
Are you currently insured?
What types of overage do you want? What limits?
What limits did you have on your previous insurance policy?
Type and age of vehicle being driven (think safety equipment)
Insurance companies do their best to determine a premium for your situation and calculate a premium that will be profitable for them. It may surprise you to know that many insurance companies try to earn just a few cents on each dollar of premium they collect.
While it is impossible to guess what you are going to be paying each year, you can improve your odds of getting a great rate and terrific coverage by calling a local independent insurance agent. H&K Insurance Agency represents multiple insurance companies, so we can provide you with comparison quotes from several of the top insurance companies in Washington.
If you have questions about car insurance, call H&K Insurance Agency. H&K Agency Inc. is a no-fee independent insurance agent specializing in property and vehicle insurance designed to fit your needs. We represent a variety of top insurance companies in Washington State who offer terrific coverage at the best prices.  Our services are available throughout Port Orchard WA, Bremerton WA, Silverdale WA, and the surrounding areas. For all of your personal insurance needs, give our knowledgeable agents a call at (360) 377-7645.
https://handkinsurance.com/wp-content/uploads/2017/05/car.jpg
2022
3754
Admin
https://handkinsurance.com/wp-content/uploads/2017/01/HK340.png
Admin
2017-06-07 07:12:54
2017-05-22 12:19:13
Do You Know What Determines Your Car Insurance Rate?