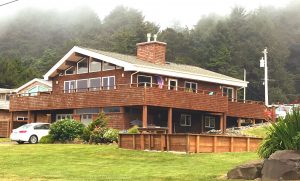 Consider This Before Jumping into Vacation Property Ownership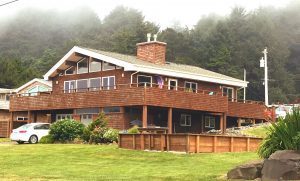 Owning a secondary home or vacation property can be a rewarding experience and allow you to build so many memories! While owning a vacation home can have countless advantages, it does bring some unique responsibility and maintenance.
Regardless of whether you're buying a cabin just a few miles away on the lake or an oceanfront condo in Hawaii, you'll use twice per year, you'll want to make sure your property remains adequately protected. Renting the property adds an entirely new level of complexity to secondary home ownership and yet a better reason to review your coverages with your licensed insurance agent.
Consider these items when talking to your agent:
Will you need a separate insurance policy for your vacation property liability?
What liability limits are adequate for a home that is vacant more often than is occupied?
If you'll be renting the property, consider purchasing additional liability limits as well as an umbrella insurance policy to protect you.
Is your vacation home in an area that is affected by natural disasters such as forest fires, hurricanes, floods or earthquakes? You may need a separate additional policy for these.
Follow these insurance tips to reduce the risk of having a claim:
Keep valuables out of your vacation home. Take them with you when you leave.
Ask a neighbor to keep an eye out for any unusual activity at your home.
Consider getting a video surveillance camera such as a Canary or Ring to alert you if someone enters your home. These do not require service contracts and alert you by phone.
Keep your heater set to 60 to prevent any pipes from freezing.
Turn off your water if you plan to leave for extended periods of time. This takes only a few seconds.
Consider a management company if you want to rent the property. They will help keep an eye on things.
Check for obvious liability concerns if you plan to rent the property such as rotten decking, trip hazards, or other deferred maintenance.
We wish you years of memories and relaxation with your secondary home or vacation property. When you're ready to insure your property, give us a call.
H&K Agency Inc. is a no-fee independent insurance agent specializing in property and vehicle insurance designed to fit your needs. We represent a variety of top insurance companies in Washington State who offer terrific coverage at the best prices.  Our services are available throughout Port Orchard WA, Bremerton WA, Silverdale WA, and the surrounding areas. For all of your personal insurance needs, give our knowledgeable agents a call at (360) 377-7645.
https://handkinsurance.com/wp-content/uploads/2017/10/Vacation-Property-Insurance-2-300x181.jpg
181
300
Admin
https://handkinsurance.com/wp-content/uploads/2017/01/HK340.png
Admin
2017-10-10 07:12:37
2017-10-06 09:15:00
Consider This Before Jumping into Vacation Property Ownership