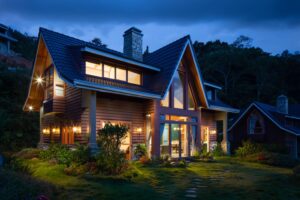 Homeowner's insurance discounts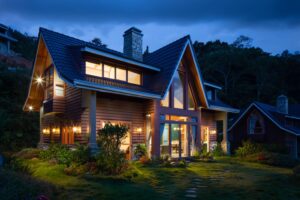 Whether you are looking to purchase a new home or if you find your current home insurance premium is too high, our local, independent insurance agency can help. We represent the top home insurance carriers in the country. In one click, we can provide you with quotes from all of our carriers at once!
Here are the most common home insurance discounts you can receive:
Bundle your auto insurance with your home insurance: Bundling your auto and home insurance policies together with the same insurance carrier is our first discount we search for. If you have an existing auto insurance policy already, we can quote your home insurance with the same carrier. We can also provide you with a new quote for auto & home insurance with our other carriers.
Pay in Full: if you opt to pay your home insurance once a year, many insurance carriers will lower your premium. This also is the same for your auto insurance policy.
Longevity: Stay with the Same Insurance Carrier Year after Year: Many insurance carriers give a loyalty discount. If you have been with the same insurance carrier for years, you may be able to receive a lower home insurance premium. Talk to an agent in our office to see if you are qualify for a loyalty discount.
No Claims? Get Rewarded: You may see insurance carrier commercials promoting claims-free discounts. This is true! Each insurance carrier has their own set of criteria for rewarding their customers with discounts for being claims-free. Many times this means receiving a check in the mail throughout the year.
Military or Retired Discount: If you are in the military or recently retired, talk to an agent in our office to see if your insurance carrier can provide you with a discount.
Invest in Smart Home Devices: Many insurance carriers like it when homeowners invest in the safety of their home. This could include sensors for leaks or being able to lock your home when you're off your property. Talk to us to see what your insurance carrier may provide.
Go Green: Many homeowners are investing in solar panels and it is earning them a home insurance discount. Other ways to earn a discount – upgrading your windows or appliances to being more energy efficient such as your windows, heat pumps or other appliances in your home.
Other ways to lower your premium:
Adjust your deductible: The higher your deductible, the lower your monthly or yearly home insurance premium. Yes, you would have to pay more out of pocket if you experienced a home insurance claim. However, if you see yourself as lower risk, it may be better for you to earn a monthly discount on your premium instead to save more money in the long run.
Keep your Credit Score High: Insurance carriers can view a good credit score as less risk. This can earn you a lower home insurance premium.
If you Live in an Old Home, Upgrades Can Lower Your Premium: some old homes have knob and tube wiring, which can increase your risk for a home fire. If you've upgraded your home electrical system, be sure your agent knows this was completed. It can lower your premium.
Call Our Agency for a Home Insurance Quote or Re-Quote
We want to make sure you are getting the best rate and coverage on your home insurance. Contact us to shop our home insurance rates.
https://handkinsurance.com/wp-content/uploads/2023/05/Secondary-Home-Insurance-2-300x200-1.jpg
200
300
Admin
https://handkinsurance.com/wp-content/uploads/2017/01/HK340.png
Admin
2023-05-24 16:52:06
2023-05-24 16:52:06
Homeowner's insurance discounts