Bremerton, Washington Insurance Agent

Homeowners insurance in Bremerton includes home, condo and renters insurance. We offer a variety of top insurance companies an have package discounts available. Talk to one of our licensed agents today in Bremerton for your homeowners insurance needs.

Motorcycle insurance in Bremerton includes motorcycle, scooters, ATVs and/or off-road vehicles. Insuring your toys both in season and out is important. Talk to an agent about your options for insuring your toys. We offer boat insurance too!

Great rates and customer service from our local insurance agency in Bremerton, WA! We represent multiple insurance companies in Bremerton, Silverdale and Port Orchard and will work to find you the best rate and coverage for your situation. Get started today!

Umbrella insurance can protect your assets such as your home, retirement savings and future earnings from being taken in a lawsuit resulting in a judgment against you. Protect yourself with an umbrella insurance policy today.
About H & K Insurance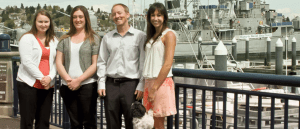 H&K Agency Inc. is a no-fee insurance agent specializing in customized policies for our clients. We represent a variety of different insurance companies who offer comprehensive packages at affordable prices. This allows us to provide you with the lowest premiums and the most complete coverage. Our services are available throughout Port Orchard WA, Bremerton WA, Silverdale WA, and the surrounding areas. For all of your personal insurance needs, give our knowledgeable agents a call at (360) 377-7645.